Manufacturer & Distributor Plactic Bags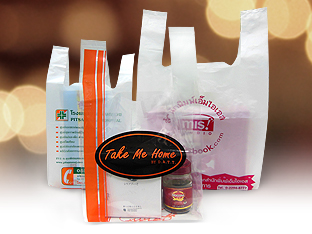 T-shirt bag
T-shirt bag made from good quality material , strong and easy to carry. It ranges from plain white, color, and custom printing t-shirt bag. It is also available in different type of material HDPE, PP, and LLDPE suiting for different usage.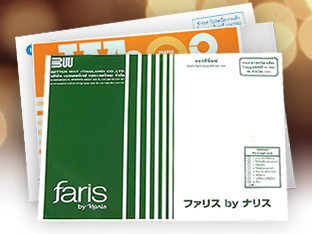 Envelope bag
Self-adhesive bag and inserted lip bag are suitable for magazine, brochure, or catalogue for posting purpose.Adjustment can be made to insert shirt hanger to suit customer usage.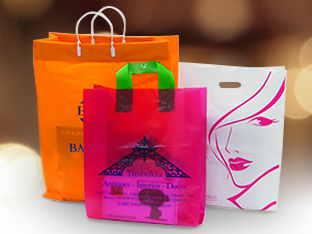 Shopping Bag
It is suitable for various items and it comes in different type of design, soft-loop, or harden handle. It comes in different type of material and range of colors. It is also available in customs print, custom design as per customer request.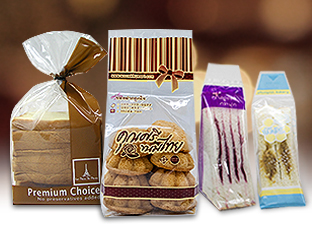 Confectionary bag
Comes in different range of material (PP/IPP/OPP/LLDPE/HDPE), different types of bag, gusset bag, bottom gusset bag, plain clear bag standard size, customize printing and set of standard printing.
Cup holder bag
Variety of design range from T-shirt cup holder bag, 1 compartment cup hold, single handle quarter hold, single handle full hold, and 2 compartments cup holder. Standard or customized size and printing are available.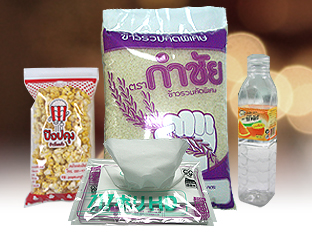 Special bag
Customized bag include range of variety of certain type of bags. Stand pouch with zipper and handle, double side pouch bag, anti static bag, rice bag, perforated bag/tissue bag, vegetable bag, pallet bag, machine cover bag, shrink film, and shrink label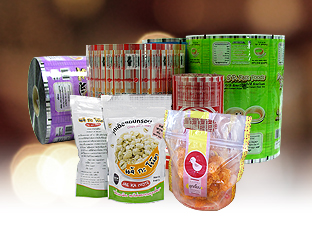 Laminate
Coating the plastic material 2 layers or more to peserve food longer than other kinds of bag. Several design, such as, sealing 3 sides, center seal, zip bag, Laminate for auto packing machine, etc. Important, select the suitable material with goods.